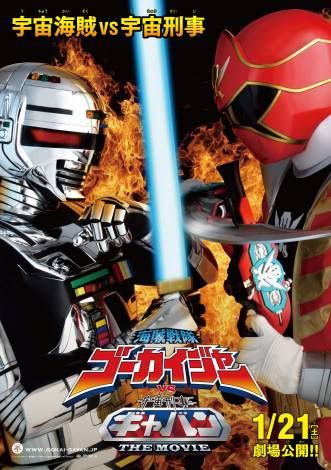 When asked what viewers thought about the Gokaiger vs Space Sherrif Gavan movie, 54 voters (67%) think it's awesome, 17 voters (21%) think it's good, and 9 voters (11%), think it's ok. No one voted for "bad."
When asked rather or not Gokaiger should have more than 50 epiosodes, 70 voters (83%) answered yes, and 14 voters (16%), answered no. Gobuster is due to start on February 26th, which means Gokaiger will have either 51 or 52 episodes.
Among next month's polls...
How did you like the Gokaiger, Goseiger, 199 Hero Movie?
Best anniversary team-up movie in Sentai?
Based on the rumors, what route do you think is best for the next Power Rangers adaptation?