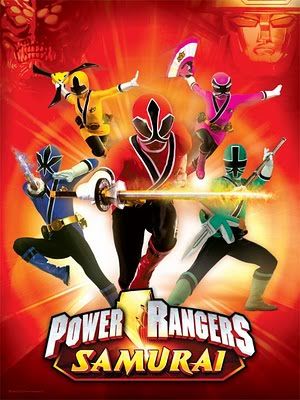 For those of you whom haven't heard yet, it appears that Power Rangers Samurai will have a crossover with RPM...
"
The Clash of the Red Rangers - a crossover special where the Samurai Rangers team with the mysterious RPM Rangers Red fend off the dual threat from Master Xandred's Mooger army and robotic super-villain from the RPM Ranger's dimension. When something goes awry, the two Red Rangers turn on one another and the fate of the world hangs in the balance.
"
Apparently Tzachor is going to ignore his own comments when he said that everything from Ninja Storm to RPM was non-canon, or at the least RPM is canon with Samurai. However, to be honest I'm not that excited about it. I do feel that RPM is best being left as non-canon, although having them from a different dimension does make it a little interesting and gives them a way around the post-apocalyptic world of RPM. However, it does sound somewhat disappointing. Some of it sounds like a rip-off of Shinkenger vs Go-Onger, and it sounds like only Scott is returning. Making it disappointing. They could at least get Ari Boyland back to reprise his roll of Flynn, afterall he did voice a MOTW earlier in the season. I wonder if the Samurai writers even noticed that the Venjix virus downloaded itself into Scott's morpher at the end of RPM. Hopefully they do something original, at least.