Because Sentai has a male-majority audience, and far more male characters than female characters, I think sometimes the girls get overlooked. This is especially true unless the female character is hot. In fact, I think often the "girly-girl" or ditzy characters get bashed too often, like Umeko, Natsuki, and Ahim. So I decided to talk about some female characters that I feel are the best characters in their respective series. These are my biased opinions so I don't expect everyone to think the same way as I do.
Yuuri, Time Pink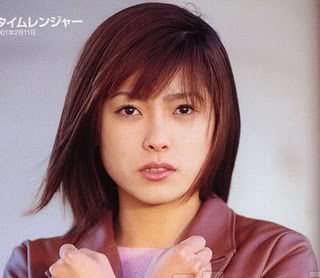 I think Yuuri is the best character on Timeranger. Not just because she's the leader, or tsudere, but also her toughness and strategy intelligence. I also like her backstory with her family being killed and how it relates to her trying to capture Don Dorunero to bring justice to him.
Sae, GaoWhite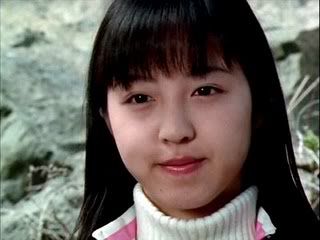 Sae is my favorite Gaoranger character. She's not really that good looking (but not ugly), but she has a delightful personality and excellent fighting skills. She's level headed and like the glue that keeps the Gaoranger team together, imo. I also loved the episode with her and her father. Interestingly, tvtropes.org describes her as a "bratty teenage daughter" but I just don't see it. It seems more like someone who didn't like her just added that to her character profile.
Jasmine, Deka Yellow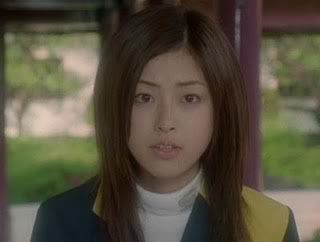 This one won't come as much of a surprise to anyone. For me, however, it's more than Jasmine's looks that I think makes her great. Her toughness, and mysterious charm. BTW, Ayumi Kinoshita is really good at playing mysterious characters, I'd recommend watching her on Uramiya Honpo to see this as well. Anyways, I also like Jasmine's funny sarcasm and her antics like nick-naming the MOTW or half-way singing the abaranger theme song on Dekaranger vs Abaranger, and of course because she's an ESPER. Not to mention she has a really touching backstory, where she was made fun of so much at one point she considered suicide before Doggie saved her.
Sakura/Bouken Pink and Natsuki/Bouken Yellow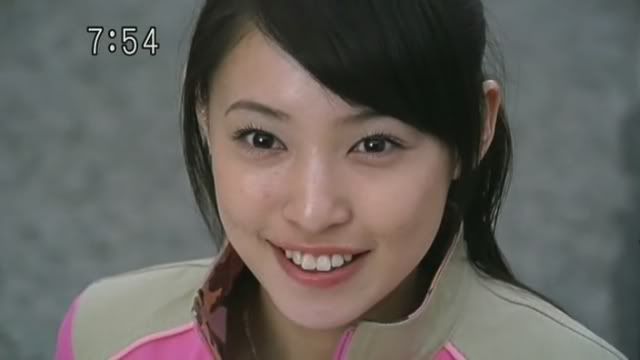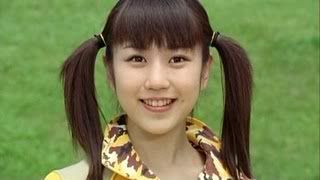 In Boukenger I think both Sakura and Natsuki are the best characters. Sakura won't surprise anyone but Natsuki will. IMO Natsuki is highly underrated and gets bashed too much (at least on rangerboard) for being the girly girl and the ditz. However, I think her ditzy and energetic personality makes her cute and funny, especially episode 24 when she goes overkill with Ultimate DaiBouken. Besides her personality, Natsuki has one of the most interesting backstories with her being an ancient member of the extinct Lemuria civilization. Episodes 33 and 34, which covers Natsuki's background, are two of my favorite Sentai episodes ever.
However, I do like Sakura a tad bit more and think that Sakura is the better character. Like Yuuri, she's tough, intelligent, a genius with battle strategy, and a much different pink. But unlike Yuuri, Sakura can be both really badass (like episode 12) or really cute and adorable (like episode 37).
Eri/Gosei Pink, and Moune/Gosei Yellow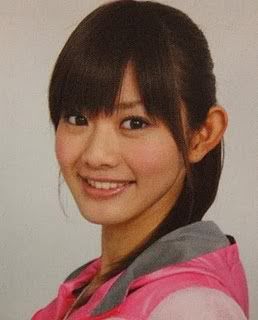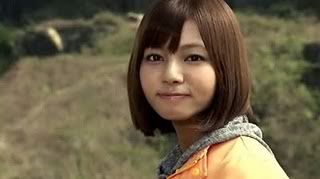 Like Boukenger, I think both of the Gosei girls are the best characters in their series. However, the difference is that in Boukenger, Sakura and Natsuki stick out in an already good cast. Here, Eri and Moune stick out in anotherwise bland and boring cast. For me, Eri and Moune aren't great characters but they're descent. They're the only Goseiger characters that really have any kind of personality. Eri, like Natsuki is bubbly and ditzy, but somewhat funny. Moune is also a bit on the bubbly and cheerful side as well. I will say that I hated the running gag of Hyde treating Moune like a child. It was alright the first time but afterwards it just got tiring.