Many fan favorite series among both Super Sentai and Power Rangers are series that can clearly be defined as darker and edgier. This includes Sentai's such as Liveman, Jetman, Dairanger, and Timeranger. On the Power Rangers side, Lost Galaxy, Time Force, Wild Force, and RPM are seen as the darker seasons. Sometimes, however, I think both fan bases tend to give too much praise to the darker series. Don't get me wrong I tend to like many of the darker series as well, but I think the lighthearted seasons are often just as good.
Power Rangers RPM is clearly the darkest power rangers season to date with the post-apocalyptic storyline. No doubt, RPM is one of the best seasons of power rangers ever made. In contrast to Super Sentai, I think Power Rangers is much better when it is darker, edgier, and more serious. This is mostly due to much of Power Ranger's comedic style which tends to fall flat. However, besides clearly being the darkest season of Power Rangers, RPM was also one of the funniest. RPM had funny characters like Ziggy and General Crunch, as well as a healthy dose of well used lampshades. It was this combination of being dark and gritty combined with its comedic aspects that makes RPM one of the best seasons.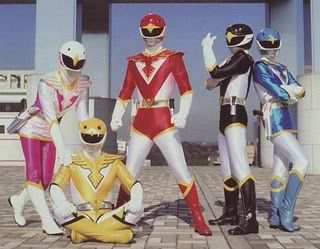 Like RPM is popular with the Power Rangers fanbase, Jetman is a darker, grittier, and very popular series among Sentai fans. Like RPM, Jetman has some good and I might add very underrated comedic aspects. Jetman rarely attempted humor, but when it did it was quite funny. However, Jetman is one of the darker seasons that I think is also a bit overrated. There's some scenes in Jetman that are a bit disturbing, like daimond-like objects growing out of human skin and a later episode when Maria was transforming into a monster. Jetman also had some writing issues, particularly at the end of the series. For example, the end result of the Gai/Kaori/Ryuu love triangle was a bit rushed and the ending with Gai's death was so random that it was unnecessary and didn't really add anything at all to the series.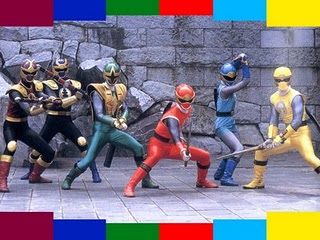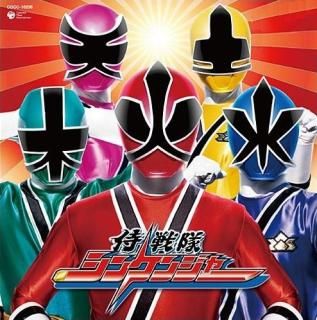 Then there are series like Dekaranger, Hurricanger, and Shinkenger. All of these seasons I think have a healthy balance of dark themes and light themes. They tend to switch between the two, but aren't overly dark or overly silly. The humor in all of them is pretty funny if you ask me, and proves that not everything has to be dark and gritty. Just like the darker seasons like Jetman and Timeranger are great series, I think these seasons have their own charm as well and work perfectly fine as well.