I know I'm a bit behind on reviewing Gokaiger episodes, but I've gotten busy with school. Since these episodes are more than a month old, I'll give brief reviews and my opinion.
Note: Pics from Super Sentai Images
Episode 30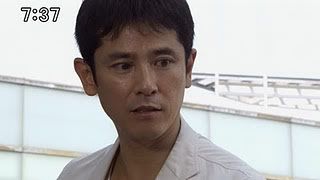 Episode 30 was the Liveman tribute episode, featuring Yellow Lion/Jou Ohara, who displayed some pretty impressive fighting skills for his age. It was a Joe focus episode, and the episode briefly lampshaded the fact that the guest star and the character focus both had the same pronounciation to their name. The episode focused on Joe's story with Barizorg, as the Zangyack tried to mass produce Barizorg. Joe asked Jou, a scientist, to attempt to find out rather there was a cure for Barizorg. Unfortunately, according to Jou, Barizorg can't be turned back into Cyd Bamick.
Overall, I really liked the episode. I felt it did well to pay tribute to Liveman, and the dramatic story with Joe and Barizorg is getting better. The only issue I had with it is the pacing, going a full 18 episodes before it's discussed or mentioned again. Joe and Barizorg should of had at least a hesitation in the Hurricaneger tribute episode. But still, I liked how Jou told Joe that even though Joe might not be able to save Cyd, he can still save his soul. As usual, Joe acted out the dramatic parts well. I also really liked the part where Joe used the finishing move taught to him by Cyd on the MOTW. Overall a great episode, and I give it 9/10.
Episode 31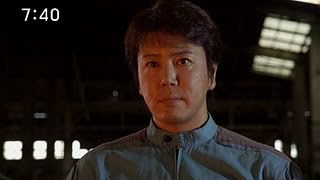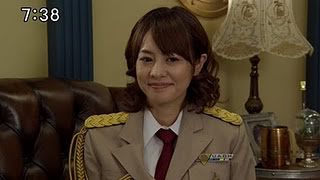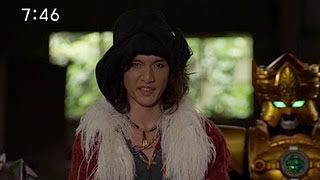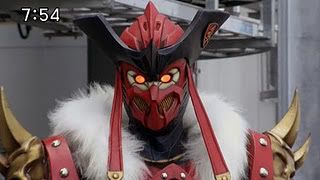 Episode 31 was the Ohranger tribute episode, and it also featured Basco. Basco had taken the grand powers of three different Sentai teams (Changeman, Maskman, and Flashman). As a result, the Ohrangers planned to lower Basco into a trap. The trap failed, but as back-up the Ohrangers also planned to give their ultimate power to the Gokaigers. The Gokaigers refused, their reasoning being they want to take it, not be given it. Basco uses the remaining ranger keys he has, but after the Gokaigers transform into Ohrangers and use their ultimate power, they defeat the ranger keys and keep them in their possessions. They then go after Basco, who transforms into his true form. Once transforming into his true form, he overwhelms the Gokaigers and injures all of them. He also reveals to Marvelous the grand powers he has taken.
This episode was pretty good. I'm still hoping to get tribute episodes from Changeman, Flashman, and Maskman, but to be realistic the show needed to show Basco succeeding at least partially at acheiving his goal (taking the Super Sentai grand powers). Despite appearing in must five episodes, Basco has managed to outshine the Zangyack and is clearly the best villain on Gokaiger. I'm hoping that Basco is the villain the Gokaigers have to defeat in the final battle, not the Zangyack emperor. I give this episode 8.5/10.
Episode 32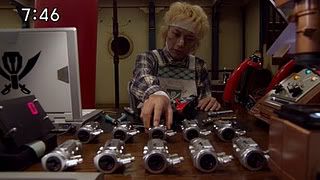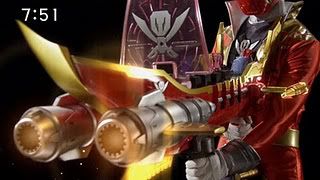 Episode 32 was a Don focus episode, and gave him some character development. This episode revolved around two plots. The first plot, Don making a blaster for the Gokaigers to use in battle against the Zangyack, and the second, helping a kid to practice and get better at soccer. The Gokaiger struggled to break the defences of Shieldon. However, they decided to try to last in battle with him until Don finished the blaster. This fight included the Gokaigers finally transforming into Changeman for the first time. Don used the Ohranger grand power to finish the Gokai Galleon Buster. Once finished, the Gokaigers used the buster to successfully break through Shieldon's shield, and defeat him.
Overall, this was a good episode. It was nice to see Don finally get some character development. The one part I did like was when the kid wanted to give up because he didn't think practice was going to help. Don criticized him and told him he doesn't know if he doesn't try. This is a sharp contrast from Don earlier in the season (episode 7) when Don himself was reluctant to train to get better. Overall, I think it's an enjoyable episode, so I give it 7.5/10.