Favorite Gokaiger Character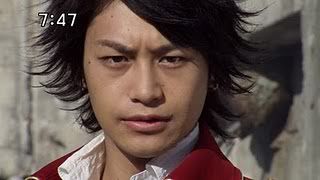 Captain Marvelous won the "Favorite Gokaiger Character" poll with 59 votes (45%). Luka was second with 31 votes (23%). Joe was third with 18 votes (13%). Ahim barely beat out Don with 12 votes (9%), and Don was dead last with 11 votes (8%).
Favorite Power Rangers Samurai
Mike won the poll for favorite Power Rangers Samurai character with 43 votes (36%). For me, he's the only descent character on Samurai and the only one that has any real acting ability. Jayden was second with 28 votes (23%). Antonio was third with 22 votes (18%). Emily was fourth with 11 votes (9%). Mia was fifth with 9 votes (7%). Kevin was dead last with 5 votes (4%).
The next polls will be on the funniest and saddest moments among 21st Century Sentai's. If I'm missing one let me know.