Next year will be Super Sentai's 35th anniversary. The previous two major anniversary seasons (Gaoranger and Boukenger) have had team-up specials with a number of different heroes from the past. A month and a half ago the Henshin Grid discussed this topic.
Here's what my team would be.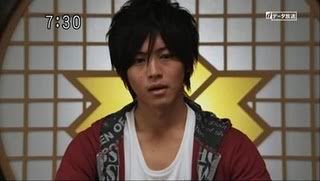 Now the 19th head of the Shiba clan and the only Shinkenger that didn't leave at the end of the season, Takeru would be my pick to represent both Shinkengers and red rangers.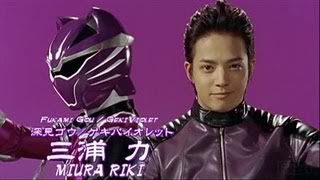 From Gekiranger, I would pick Gou. Why? Because he's the badass of the group. Gou was the most skilled fighting wise among the Gekirangers, at least initially.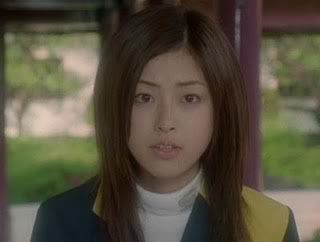 This would break away from the Boukenger vs Super Sentai theme where warriors from the previous five seasons only were in the team-up special, but I feel Jasmine would be more than deserving. I actually felt she should have been the Dekaranger in the Boukenger vs Super Sentai team-up instead of Tetsu.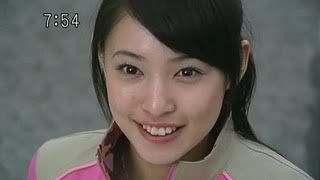 This would break away further from the previous five seasons. Sakura would be my top choice for Boukenger, and for Pink rangers. Also, to me, a Jasmine-Sakura combo would be a dream come true.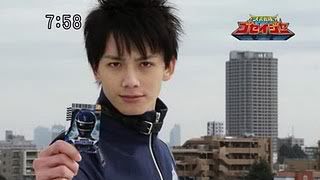 After some careful thought I've decided to change to Gosei Blue, Hyde. I don't know much about Goseiger and since blue, along with Red and Yellow are the three constant colors that blue shouldn't be left out.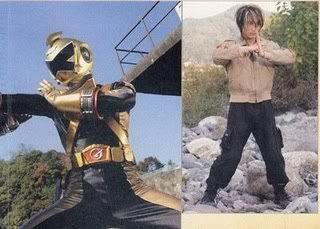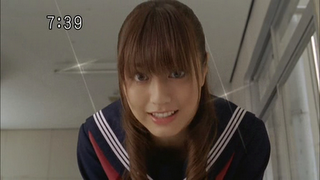 Instead of having a 5 or 6 member team, why not 7? We can't leave Go-Onger out, and to me the best possible fit would be a brother-sister combo, Miu and Hiroto. There were 7 rangers in Go-Onger afterall (and Dekaranger). Some people would probably ask, "why not Retsu since he's Gou's brother?" For me, 8 would be where I draw the line as too many, and I would like a brother-sister combo better. Also, these two would be a perfect trio with Gou (since they're all Jyuken users) and Jasmine (since they're all Espers).