A lot of Sentai fans I've notice rank Gekiranger as the best Sentai of the 2000's. To me, it's not even close. Dekaranger, Shinkenger, and Boukenger all easily beat Gekiranger, and while I haven't seen Timeranger in its entirity yet, I think most agree that Timeranger beats Gekiranger. Don't get me wrong, Gekiranger isn't a bad series. It has a rather touching story about its two main villains that were mislead and become good in the end, and its ending is one of the best ever, but the first 20 episodes or so aren't that good to me. This series is commonly overrated by Sentai and Power Ranger fans because its PR counterpart, Jungle Fury was terrible, and because many people shun Gekiranger's proceeding series, Go-Onger.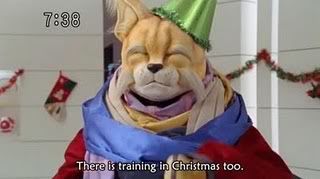 Although clever, I think Master Shafu is a rather corny mentor/commander, much like Mr. Voice from Boukenger.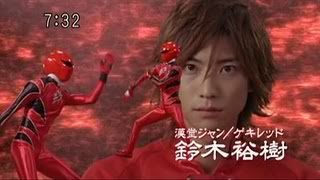 The first 20 episodes or so, Jan is an annoying character. I guess I kinda got use to him as the series went on. But still, for all the red ranger focus that Shinkenger recieves, there is way too much red ranger focus in this series. Especially since Jan isn't even the team's leader.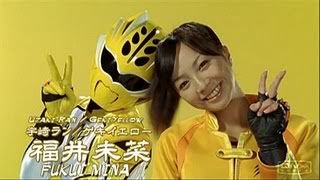 Ran, I felt, was a cute, funny girl. She was named team captain in Episode 23. Because of that, I think she did not get enough attention or episodes written about her. Furmore, on most of the episodes after she's named team captain, she doesn't look like she's actually leading the team, with a few exceptions like when they were trapped back in time during the Edo era.
Gekiranger does have a great plot, but its cast to me is fairly average at best. And like I mentioned above, there's some flaws in it with too much red ranger focus and not enough team leader focus.