I've decided that I'll make my own series of top 5 and top 10 lists for both Power Rangers and Super Sentai. I will make Power Rangers lists first since I've seen nearly every season of Power Rangers, so it might be a while before I make a Super Sentai list. Today I'll start with my top 10 Badass Power Rangers list (which is really a top 11 since #10 is a tie).

T10. Trini (MMPR Yellow)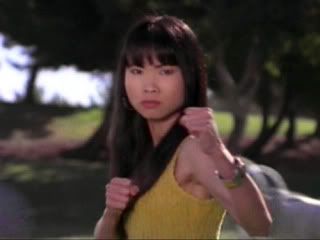 By far my favorite all-time yellow ranger. Trini was the third most skilled ranger in MMPR S1 and the first half of S2 behind Tommy and Jason. Unlike the other rangers, Trini was skilled in Kung Fu and not Karate. She was basically the team leader when Jason wasn't around and could whip anybodies ass that got in her way.

T10. Trent (Dino Thunder White)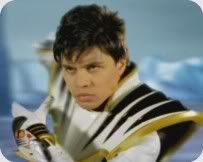 Why Trent? Trent is the second strongest among the Dino Rangers. Trent's highly underrated and like the other Dino Rangers, is overshadowed by Tommy. Trent is a lot like a young Tommy, although not nearly as skilled. He defeated the evil White Ranger clone and saved his father in the process.
9. Cassie (Turbo/In Space Pink)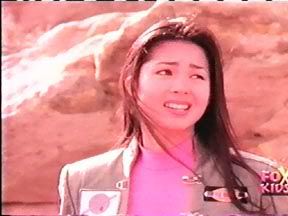 Cassie is my favorite Pink Ranger and one of the most underrated rangers of all time. She's often overshadowed by other popular pink Rangers such as Kimberly and Jen, but she can fight. Cassie was tough as nails and could stand up for herself against both the other rangers and any monster. She even stood up for a monster that had a heart.

8. Adam (MMPR Black, Zeo/Turbo Green)
Among the new cast members during MMPR S2, Adam was the most skilled and the coolest. Adam was tough physically and mentally. During In Space, he helped Carlos to get tougher and faught a monster even though he knew that using his old powers could destroy him.

7. Leo (Lost Galaxy Red)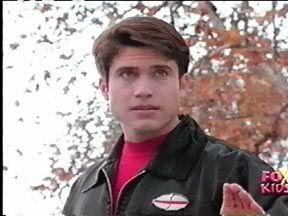 Leo sneaked into Terra Venture without a ticket, but I'm sure the Galaxy Rangers were glad he did. He took his brother's Quasar Saber after it looked like his brother had died. Motivated by his brother's apparent death, Leo faught valiently to make his brother proud. At the series end, Leo saved the space colony with one last shot from his battlizer.

6. Andros (In Space Red)
Andros wanted to fight against the forces of evil and find Zordon without the other rangers help, but eventually accepted the helping hand. Andros, however, was more than capable of fighting on his own. He was also an excellent leader. Andros was motivated by his missing sister which turned out to be Astronema in the end.

5. Dillon (RPM Black)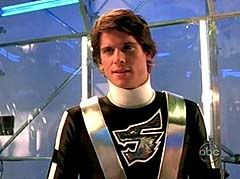 Dillon is literally a cyborg, equiped with Venjix hardware in his body. He is easily the toughest among the RPM rangers. Before becoming a ranger, he evaded a Venjix attack to reach Corinth, then helped the rangers and saved Summer's (RPM Yellow) life. After becoming a ranger, he single handily defeated 100 Grinders.

4. Jen (Time Force Pink)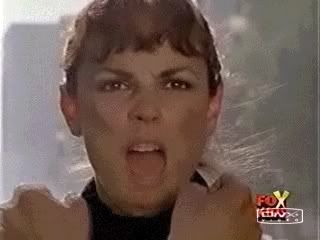 As tough as Yuuri from Timeranger is, even she is small fry compared to her PR counterpart, Jen. Jen is the one chick who it would be smart to avoid when she's in a bad mood. Jen is by far the toughest Heorine ever in Power Rangers history, and was motivated by the death of her fiance and also by her team's failure to transport Ransik to prison.

3. Magna Defender (Lost Galaxy)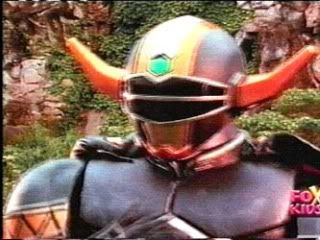 Some people might not consider the Magna Defender a ranger, but since him and the Galaxy Rangers were fighting a common enemy I will consider him a ranger. The Magna Defender was motivated by hatred against Scorpius and wanted revenge for the death of his son. The Magna Defender often single handily defeated monsters while refusing help from the Galaxy rangers. Eventually, he sacrificed himself and released Leo's brother Mike to save Terra Venture from destruction.

2. Jason (MMPR Red, Zeo Gold)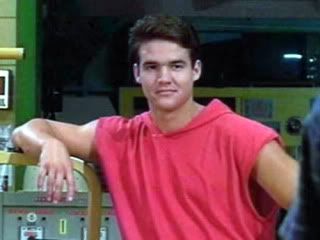 Jason is arguably the most skilled power ranger of all time, and is possibly the best true leader as well. Jason taught his own karate class and helped to transform Billy from a brainiac with no fighting skills to a very skilled fighter. If his actor Austin St. John never left the set, Jason might be talked about as the best power ranger of all time instead of Tommy.


1. Tommy (MMPR Green/White, Zeo/Turbo Red, Dino Thunder Black).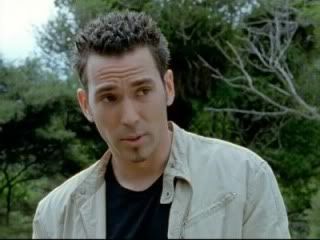 Like Jason, Tommy is arguably the most skilled ranger of all time. For the record, I'll put him infront of Jason for two reasons. The first because in Tommy's first appearance he had a 2 point lead on Jason in a Karate match before the match ended in a tie and the second, well its hard for me to remember anyone single handily, monster or human, coming as close to defeating the power rangers. The In Space rangers came close to defeat against the Psycho Rangers and on Countdown to Destruction, but it was a group effort. While initially Tommy wasn't nearly as good of a leader as Jason was, he became a great mentor/leader by the time Dino Thunder rolled around. His actor, Jason David Frank, is even a badass (6 degree black belt and undefeated in MMA matches).