Now its time for my next top list, my top 5 yellow rangers. But first my honorable mentions. :)
Honorable Mentions-
Maya (Lost Galaxy), Aisha (MMPR).
Either of these two could have made it into my top 5 if they were pink rangers, but just miss the cut for yellow rangers.
5. Kira (Dino Thunder)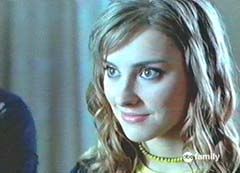 Kira to me was an average fighter at best, but she was a rather lovely, cute girl who could sing. She also had a sense of humor, and seemed to be based largely on Kimberly Hart from MMPR S1.
4. Summer (RPM)
Unlike Kira, Summer could whip some tail and was a skilled martial artist. She matured from your stereotypical beautiful but spoiled brat rich girl into a kick ass power ranger. For Example, after seeing her butler, Andrews, die while sacrificing himself for her, she grew up and learned to help others.
3. Z Delgado (SPD)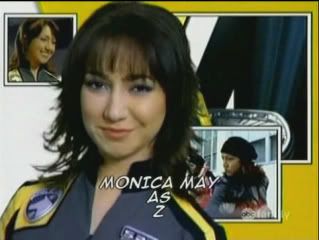 Yes I know, Z is from not only a Disney season but a season that was written by Bruce Kalish, but SPD actually had a halfway descent cast. Also, with the exception of maybe 3 rangers, the Saban seasons had rather bland yellow rangers, so 3 Disney era rangers make it into the top 5. Anyways, Z originally was childhood friends with Jack. Both of whom, grew up together as Robin Hoods (stealing from the rich to give to the poor). Like Jack, she demonstraited excellent fighting skills which lead to both of them being recruited from jail to join the SPD B-squad. Also to me, Z is one of the most gorgous female rangers of all time. It's unfortunate that her past is a poorly executed carbon copycat of Jasmine's from Dekaranger.
2. Ashley (Turbo/In Space)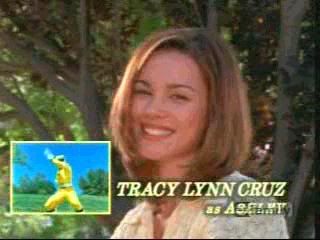 Ashley is another character that kind of reminds me of Kimberly in a way. She's kind and caring, and I might add she's hot. And since I'm attracted mostly to latina and asian girls (even though Ashley is portrayed as caucasian, her actress Tracy Lynn Cruz is of Cuban and Filipino descent) I give her extra points for hotness. :P
1. Trini (MMPR Yellow)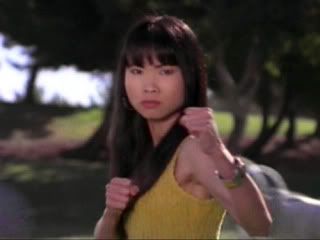 Many people rank Trini as one of the most likeable characters of all time in Power Rangers, and I couldn't agree more. She's peace-loving, kind, calm, collective, and could really kick some ass if you got on her nerves. It's really sad that her actress, Thuy Trang, died in a tragic car accident.