Earlier this week, the
Power Rangers Union blog
discussed weather or not Power Rangers or Super Sentai should be more serious or more campy. This was also argued on my blog a while back in the
comments section
,
when another user mentioned that he didn't like the 1990's Power Rangers seasons because they were "so campy." While there are many good dark, serious seasons in both Power Rangers and Super Sentai, the more campy seasons are good and often underrated as well.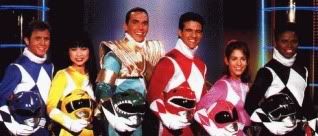 In Power Rangers during the Zordon Era, and especially from MMPR-Turbo (In Space was the most serious and darkest season during this era), Power Rangers was at its campiest. As well as having the comic relief of Bulk and Skull, these seasons had many comedy oriented villains such as Rita Repulsa and her brother Rito Revolto, Squat & Baboo, Elgar, Divatox, exc. With the exception of Turbo, these are also among the most popular Power Ranger seasons as well, and deservedly so. The Zordon Era is often referred to many as Power Rangers' "golden age." However, these seasons get ridiculed unfairly for their "campiness."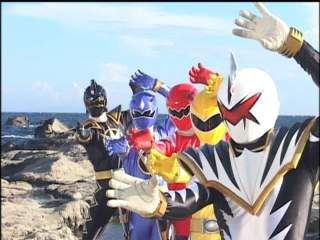 Two other rather campy, Power Ranger seasons that I would say are among the best are Ninja Storm and Dino Thunder. Ninja Storm had comedic villains such as Lothor and like Carranger in Super Sentai, Ninja Storm parodied Power Rangers' past. Dino Thunder brought back many MMPR elements such as stereotypical teenagers, and its two comic relief characters, Cassidy and Devin, were a tribute to Bulk and Skull. One of the reasons why Power Rangers lost its flavor during the Bruce Kalish era was the lack of comic relief available during his four year tenure.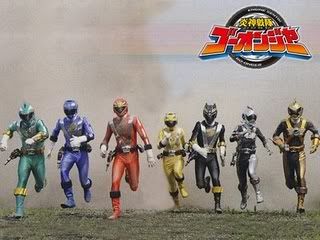 In Super Sentai among the most underrated and unappreciated seasons is Go-Onger. This season is often ridiculed by both Power Ranger and Super Sentai fanboys for its campiness and outright kiddy nature. Go-Onger is actually a very good series, one of the better 2000's Sentai's in my opinion. Go-Onger's campy and kiddy tone is what makes this series so fun to watch.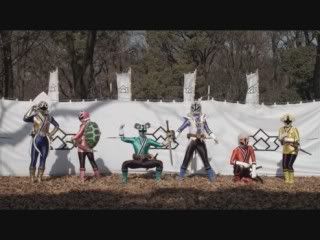 Even the more serious, darker seasons in Super Sentai such as Dekaranger and Shinkenger have their very campy and hilarious moments. Above are two of my favorite scenes from each season. The first is in Dekaranger, Tetsu had a bisexual, bug-like alien admirer that loved him relentlessly. That seen is from Episode 45 and one of the most hilarious scenes from that season. The second picture is from the recent V-Cinema, Shinkenger movie. In this scene the Shinkengers are in the dream world, switching from illusion to illusion that are based off of common movies/dramas. In this scene, the Shinkengers are dressed in costumes resembling their Origami's, and the funniest part of all is that instead of Takeru being the lord, Ryuunosuke is and he's the 18th head of the "Ikenami clan." Basically, Takeru and Ryuunosuke's rolls are reversed.