One major debate between different factions of Power Rangers and Sentai fans is the value of entertainment and/or "quality." Specifically, which of the two makes a better series? It's kind of like how movie critics view movies and the audience views them. Personally, I think defining "quality" is really subjective and a matter of opinion. I also value entertainment more than trying to be overly critical about a show's quality (though bad quality can make a show awful), such as the acting and occasional plot holes. This is also one reason why I don't pay much attention to movie critics who value more "quality" than entertainment, although some critics like Linkara, who's also a big Power Rangers fan, I feel is awesome. Now, what do I find entertaining? For me something is entertaining if it grabs my attention and makes me want to watch it, even multiple times. Anything with a good story, good characters and development, action, drama, good humor, and awesome music are entertaining to me.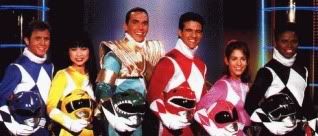 There are some seasons like MMPR and arguably Shinkenger that have very mixed quality, but I find very entertaining. To start off with MMPR, season 1 had mixed acting and mixed writing. Virtually all MMPR seasons had terrible American ranger footage as well. However, MMPR S1 had many redeeming qualities as well and to me was very much entertaining. It had an interesting cast of very charming characters, put the Zyuranger footage to good use (something that half of season 2 and all of season 3 didn't do effectively), had awesome unmorphed fight scenes due to the actors' excellent martial arts ability, better character development than season 2 and season 3, and had awesome music. The first half of season 2 had better quality and was even more entertaining than season 1. Season 2 introduced a more fearsome villain, Lord Zedd, and started to add some story elements to the show, such as Tommy losing his Green Ranger powers and becoming the white ranger. However, the second half of season 2 falls apart both entertainment wise and quality wise. This was largely due to a lack of development from the new cast. Also compounding season 2's quality problems was too much focus given to Tommy, relying almost exclusively on American ranger footage that was terrible, and the villain decay of Lord Zedd and Goldar. Season 3 had better story writing than season 2, but was also quite boring. Particularly because of the lack of unmorphed fight scenes, dropping much of the awesome music from season 1 and 2, as well as having a full season of terrible American ranger footage and villain decay of Lord Zedd and Goldar.
Shinkenger on the other hand, is high quality in many ways. This includes well choreographed fight scenes, excellent character development, and an overall excellent story. However, some will argue that the quality is detracted by stumbling a bit with its story during the 3rd quarter of the season, too much focus on Takeru, and mecha overload problems. I do kinda agree on the last one with the mecha overload problems, but I still find Shinkenger an entertaining season. Along with Shinkenger's strong cast and character development, Shinkenger had a good story, with awesome sword fight scenes that made for great action, and also had an awesome soundtrack.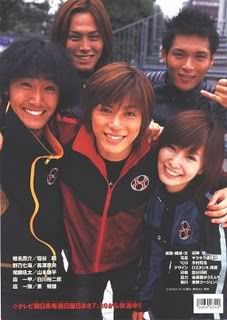 Another season I feel that might fall under the same category of MMPR and Shinkenger as having mixed quality but very entertaining is Hurricanger. Hurricanger lacked in many areas, such as having some very weak and unimpressive villains and a couple bland and underdeveloped characters, Yousuke and Kouta. However, like MMPR and Shinkenger, I felt that Hurricanger had many redeeming qualities that made it enjoyable. The story for Hurricanger is very good. I loved the Goraijer's story as well as Shurikenger's and Gozen-Sama. Despite Yousuke and Kouta's shortcomings, I felt the rest of the cast was very good and charming, and the fight scenes were awesome to watch. These factors made Hurricanger fun to watch and one of my favorites.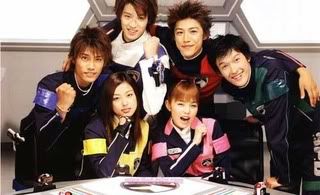 I know I talk about In Space and Dekaranger a lot, but for me they're very easy to talk about in post like this when analyzing certain series. I think In Space and Dekaranger are seasons that are both high quality and entertaining.
Starting with In Space, it was the first full season for Judd Lynn, and the first season to have a fully serialized plot that had a beginning and an end. The acting was solid, the cast was strong, and the characters got very solid development. The villains were strong and received stronger development than any other villain before them, particularly Astronema and Ecliptor. Also adding to the quality and entertainment was the awesome theme song composed by Ron Wasserman. This combination I feel makes In Space the best Power Rangers season. RPM is pretty close to In Space's quality and entertainment value, but I like In Space just a bit more.
Before getting into Dekaranger, I have to say there are many Sentai seasons that are very high quality and entertaining such as Jetman, Dairanger, Timeranger, Boukenger, and Gekiranger. Unlike Power Rangers, which is prone to poor quality seasons, Sentai rarely lacks in quality. For me, my favorite example of quality and entertainment is Dekaranger. Dekaranger didn't do as much story wise as other Sentai seasons, such as Timeranger, Hurricanger, Gekiranger, and even Shinkenger. Dekaranger for the most part was episodic. However, Dekaranger still had some very good story arcs such as Jasmine's past, Hoji's struggles of having to delete his best friend and later his girlfriend's brother, and particularly the relationship between Ban and Hoji. Dekaranger also had one of the most well-liked casts of any Sentai with very charming characters. Character development was strong during this season, which was a mostly character-driven season. The acting was also pretty solid for this season. Entertainment wise, Dekaranger had some very good comedy as well as an awesome soundtrack. There are a couple elements that Sentai fans don't like about Dekaranger, such as Ban being a loudmouth (particularly by older Sentai fans) and the amount of silly English used in Dekaranger, but I don't think either really hurts the quality and entertainment of Dekaranger too much.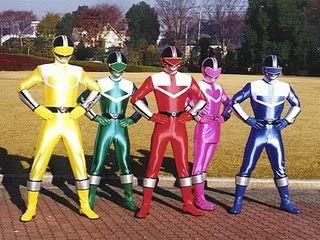 On the other hand, there are shows like Power Rangers Time Force that are high quality but IMO aren't that great entertainment wise. Time Force isn't terrible, and actually is pretty good. Time Force had excellent acting, put the Timeranger footage to good use, and had excellent American footage. To top it off, it had an original villain, Ransik, who was both fearsome like Lord Zedd, but yet somewhat sympathetic and had human emotions like Astronema. From the outside looking in, Time Force seems to have a good story. However, I do find Time Force to be quite overrated. Much of Time Force's story was copied from Timeranger without much originality (except for Ransik). Many of the good elements of Timeranger was left out of Time Force, such as Ryuuya's story of basically manipulating the Timeranger's predicament, a lack of development for characters such as Chip, Lucas, and Katie where as all of their Timeranger counterparts were very strongly developed, and Domon's cute relationship with Honami. Time Force also had a theme song that really isn't to my liking either. I do like Judd Lynn's work on other series such as In Space and Lost Galaxy, but here I just feel that Time Force isn't quite as good as it's made out to be.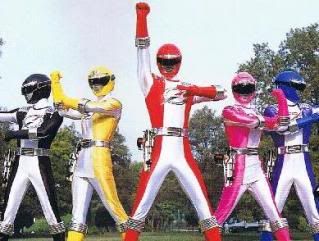 Then there are very bad seasons like Power Rangers Operation Overdrive (or for that matter, any Bruce Kalish season except for SPD) and Goseiger that are both terrible in quality and not the least bit entertaining. Like many of the other Bruce Kalish seasons, Operation Overdrive had terrible characters with some being annoying, terrible writing that was spotty, over use of explosions, bad dialog, bad acting, exc. Actually, just about anything you can name that could be bad for Operation Overdrive was bad. There was also nothing that was redeeming about the series that could make it fun.
Goseiger similarly to Operation Overdrive, lacked strongly in character development and had very spotty writing. Goseiger was largely episodic, but nothing really to make it fun. While the characters weren't annoying, they were largely boring and bland (except for Eri). The villains in Goseiger were terrible and like many previous seasons, Goseiger suffered from mecha overload problems. Goseiger isn't nearly as bad as Operation Overdrive, but it is about as dull in terms of quality and entertainment that you will find for a Sentai series.