ChrisX recently made a post about some of
his opinions
that are somewhat contradictory to the typical Sentai fandom. After reading his post, I decided to share some of my views that are also contradictory towards certain PR or Sentai series/characters. I think we all have some contradictory views in some ways, and it's good if you don't let the fandom dictate your opinions. I'll start with Power Rangers first.
Power Rangers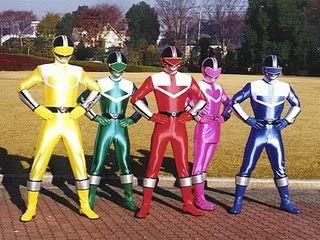 Power Rangers Time Force is Overrated.
Power Rangers Time Force is in no way a bad series. In fact it's pretty good and has some characters that I do like such as Jen, Wesley, Eric, and the villain Ransik. But whenever a series like Time Force copies the majority of its plot from its Sentai counterpart I tend to compare it to the original Sentai. While Ransik was a nice addition to the Sentai material, the character development for the supporting cast, particularly Katie, Trip, and Lucas, was terrible. They were shoved into the background and unlike their Sentai counterparts (and for that matter other PR series like In Space or RPM) they never really got a chance to shine. For example, in Timeranger, Ayase had problems with his incurable disease, Domon had his fighting license suspended and he developed a rather cute relationship with Honami, and Sion's home planet was destroyed when he was a kid, thus making him a virtual loner. This was all left out of Time Force. The other issue I have is that PR fans lash out on series like Wild Force and Mystic Force for being virtual carbon copies of their Sentai counterparts but completely ignore this line of thinking and praise Time Force. Where's the consistency?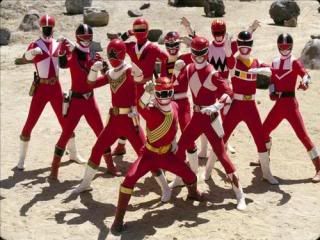 Forever Red is Overrated.
Forever Red is definitely a good episode and I loved seeing all 10 red rangers together to fight. It was a great nostalgic episode. However, the episode reaps of terrible writing. There are numerous plot holes and innacuracies such as Jason getting his powers back and the fact that the Zeo Rangers didn't destroy the Machine Empire. Also, the unrealism of the episode goes beyond ridiculous. I can live with humans breathing on the moon and horses on the moon, but that terrible CGI Serpentera that looked no bigger than a 20 story building (in MMPR S2 it was at least 10 times the size of ANY skyscraper and/or zord) and the fact that Serpentera was defeated by Cole on a motorcycle was just stupid.
My unpopular opinions about Sentai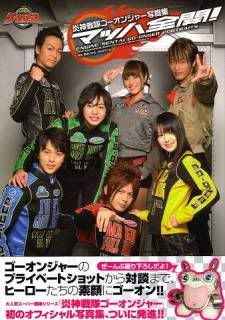 Go-Onger isn't a bad series.
Go-Onger has many Sentai fans split. It's truely a love it or hate it series. Most of the people who don't like Go-Onger criticize it for being too goofy, childish, and even the cast. I personally like Go-Onger, and like many of the things that most fans seem to hate about it. There are some things I don't like about this series, such as the villain's goal of "polluting the earth," the G9 and G12 combinations, and Ren/Go-On Blue, but I really liked the cast and the talking mechas. Most fans tend to like the Go-On Wings. While I do like the Go-On Wings as well, I also like a couple of the original cast members, Sousuke and Saki. The mechas, while having mecha overload problems with G9 and G12, all had really enjoyable personalities.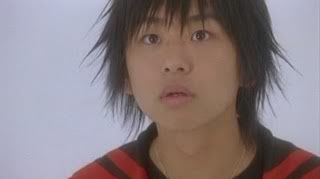 Having a fiery or "screaming" Red Ranger isn't a bad thing.
Some older Sentai fans, and some PR fans tend to be turned off by the so-called "screaming reds." These screaming reds include DekaRed, MagiRed, GekiRed, Go-On Red, and to an extent Hurricane Red. Many of these fans tend to like a more traditional red that's level headed or a true leader, like Takeru/Shinken Red or Tatsuya/Time Red. My personal personal opinion is that it really doesn't matter. Isn't red a sign of hotbloodedness anyways? When we have other hotblooded or hyper active characters that aren't red (like Genta) they don't receive the same criticism. This seems like terrible inconsistency for me. I'd judge characters based on their personality and development, not the color of their suits. And besides, I think it's a good thing to have a different type of red warrior once in a while. Sentai usually tends to stick one type of personality with a certain color, for example, pink rangers tend to be cute, feminine, bubbly, and sometimes ditzy. I think its good to have some originality in the characters, which is also why I like pink rangers such as Yuuri and Sakura.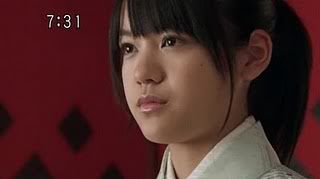 Kaoru (Female Shinken Red) receives unfair hate.
Ok this may not be exactly an unpopular opinion, but among all the Shinkenger characters Kaoru is about the most underrated. She receives little to no development, but has a hatedom for the wrong reasons. Many hate her for just simply replacing Takeru as ShinkenRed, which is unfair. Takeru is definitely a likable character, but some fans tend to forget that Takeru was given back the throne of the Shiba clan by Kaoru for the betterment of the team. Also, many fans I think get the wrong impression that she's a spoiled brat based on her jerkass retainer, Tanba. Tanba is annoying, but I don't think Kaoru should be a targeted for hatred simply for replacing Takeru and because of her annoying mentor