In a post about a month and a half ago, I talked about various influences that certain hollywood movies as well as PR and Sentai seasons had on RPM. When taking a closer look, many of RPM's characters are Sentai like. It's clear that writer Eddie Guzelian had seen his fair share of Sentai before producing RPM, or perhaps it's just a coincidence. Anyways, here are some of the influences I see.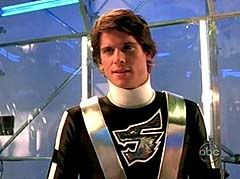 Perhaps Dillon is a tribute to Gai (Black Condor, Jetman). Besides both of them being black rangers, Dillon, like Gai, is the brooding, rebel bad boy of the group. Also like Gai, Dillon has a rivalry with the red ranger, often mocking him.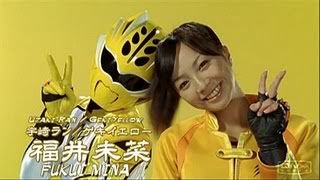 As I've mentioned before, Summer has practically the same back story as Ran, GekiYellow. Their personalities are pretty much the same as well.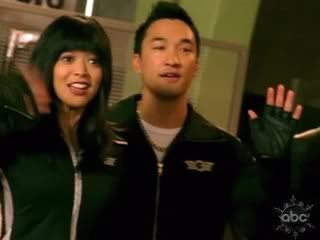 And last but certainly not least, the use of hyperactive, comic relief rangers, which Sentai loves to use a lot but is rarely seen in Power Rangers. Ziggy is similar to his counterpart Hanto in terms of personality, but he's even funnier thanks to some great acting. In fact, I think Ziggy is the funniest ranger ever in Power Rangers.
Gem and Gemma are very hyperactive, and finish each other's sentences (perhaps a wink at Nai and Mare). They're the complete opposite of their Sentai counterparts, Miu and Hiroto. Gem and Gemma get criticized by PR and Sentai fans alike for their hyperactiveness. Admittedly, they can be annoying, especially the first four or five episodes they appear in. Afterwards, they're toned down a bit and are tolerable. Personally, I like their Go-Onger counterparts better, but at the same time I think some of the criticism that Gem and Gemma receive (especially from Sentai fans, which I won't go into) is ridiculous since they're no different than how Sentai portrays some of its own characters, like Ban, Jan, Kai, Sousuke, and Genta.