Power Rangers RPM is well known for being so vastly different from its Sentai counterpart, Go-Onger, that it's sometimes criticized for "ripping off" movies like Terminator and Mad Max. I certainly agree that these movies helped influence RPM, but RPM didn't "rip-off" these movies. Here's some of the influences I see.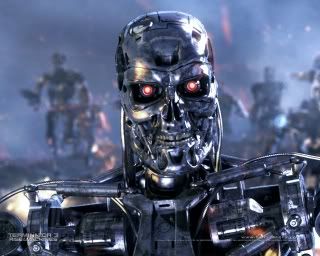 The Terminator series is obvious. The Venjix virus, army of robotic machines, it's quite obviously designed after Skynet from Terminator.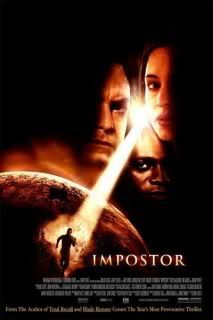 Many people think that the post-apocalyptic setting came from Mad Max and the domed city of Corinth came from Power Rangers Lost Galaxy, I disagree. Instead, I think both settings came from the 2002 sci-fi film, Impostor. Impostor is set in the future after the human race had been invaded and nearly wiped out by an alien race from Alpha Centuri (ironically, the nearest star ouside our solar system). The only places left are a handful of domed cities.
Power Rangers-Sentai influences
I think Power Rangers in Space also has heavy influence on RPM. I think the story arc behind Dillon and Tenaya is somewhat of a recycled Andros and Astronema/Karone arc. Also, the fact that In Space was so radically different from its Sentai counterpart, Megaranger, helped encouraged the writers to do something new with the available Go-Onger footage.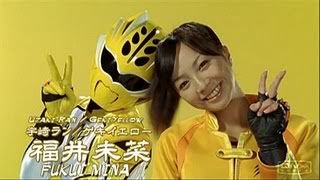 I think Go-Onger's preceeding series, Gekiranger, had its share of influence on RPM. Especially the character Ran, whom Summer seems to be somewhat modeled after, which I mentioned about a month ago in this entry. Their story and background are pretty much the same. Their both rich girls, convinced their parents to let them join a team (in Ran's case it was Gekiranger, and Summer to be a Power Ranger), and both then go on to become skilled martial artists. At the same time, both of their parents tried to force them into an arranged marriage to preserve the family wealth.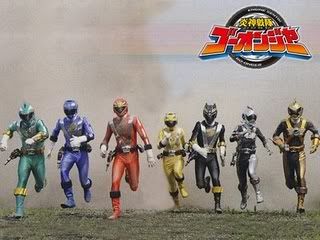 While being radically different from Go-Onger, RPM still managed to copy a couple story arcs from Go-Onger, such as a toxic gas that put only males to sleep. Also, Gem and Gemma's disney death was similar to Miu, Hiroto, Gunpei, and Hanto's disney death near the end of Go-Onger.
RPM is also one of the few Power Rangers series to have Sentai-style comedy. Usually in Power Rangers, its campiness and humor comes from either the villains or comedy relief characters such as Bulk and Skull, while the rangers are generally more serious. In Sentai the comedy often happens among the ranger teams. In RPM, its comedy, like Sentai, happened among the rangers. I personally didn't find comedic rangers such as Gem and Gemma to be that funny, but Ziggy, the Green ranger, was hilarious.