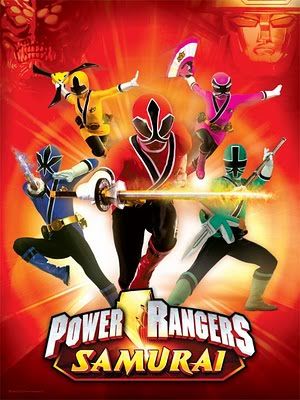 I've been planning to give my thoughts on Samurai and Gokaiger at episode 10, but with Samurai, I couldn't hold out any longer. At the moment, I don't think Samurai is a good season, and here's why.
Bad Acting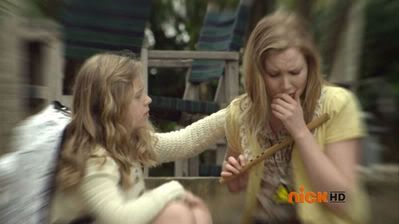 Judging acting can be subjective, and I usually don't like debating who's a good actor or who's a bad actor because it's so subjective and at times hard to tell, but on Samurai the acting is so terrible that it can't be ignored. Power Ranger fans complain a lot about the bad acting in Wild Force, but Wild Force at least had a few actors that were passable. Here, almost everyone is terrible. Kevin overacts, Emily is awkward, Mia and Jayden are more wooden than Keanu Reeves. The voice actors (except for Dayuu) are equally terrible. It feels like the cast were selected for eye-candy fanservice instead of their acting abilities. The only descent actor so far is Mike. Above we have a child actor playing young Emily and another actor playing Emily's sister. Both of them put on better performances than Emily did that episode. It's pretty sad when your guest actors out-perform your lead actors.
Bad Dialog
I remember when the promos came out Fantasy Leader talked about the cheesy one liners and corny jokes. After watching 8 episodes of this, it has gotten on my nerves. Most of the bad dialog has come from corny jokes made by the MOTW. To be honest, I'm not really much of a fan of Power Ranger style humor (except for Bulk & Skull and RPM). Most of it is just lame corny puns that aren't really funny at all, which is also what I don't like about Ninja Storm, but that's off topic. Then there's that lame pun that the rangers always say (this. should. change. your. tune.). The rest of the dialog isn't always bad but occasionally we get some klunky dialog from over-translating the Sentai material, like Mia in one episode shouting "unforgivable." It sounds pretty strong in Japanese when you hear "yurusenai" but in English it just sounds wierd.
Handling of the Sentai Source Material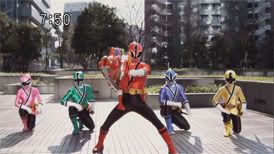 Generally, how they've handled the American fight footage as well as the Sentai fight footage has actually been pretty good. They're making good transitions from the American footage to the Sentai footage, which I partly credit to the location in New Zealand. However, the big issue I have is how they're handling the Shinkenger plots. I've never been a fan of copying Sentai plots and making them your own. To they're credit, at least in the opening credits they are citing the original writers from the Shinkenger episodes. The problem here is they dumb down the plots so much that they lose their effectiveness. For example, the first episode we saw (technically episode 3) Mike had to leave his friends behind to help serve the team. In the same Shinkenger episode, Chiaki had major discipline issues that were introduced as a character flaw. Another example is when Kevin gets the swordfish zord, he's helped by a random old man. In the same Shinkenger episode, Ryuunosuke was helped by a former Kuroku who screwed up in the past and realized he wants to help again.
Mega Mode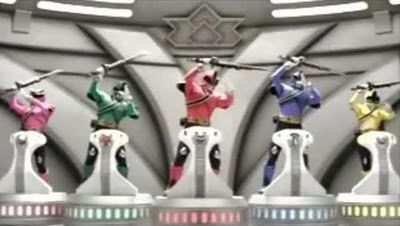 Many PR fans complain about the battlizers. I've never really cared for them but never really hated them. But this Mega Mode is absolutely stupid. At least the battlizers proved useful. The Mega Mode however, is never used for battle and only used when they're piloting their zords. Whats the damn point if they're not going to use it during battle? It's just another lame gimmick to sale toys.
The Characters are Dry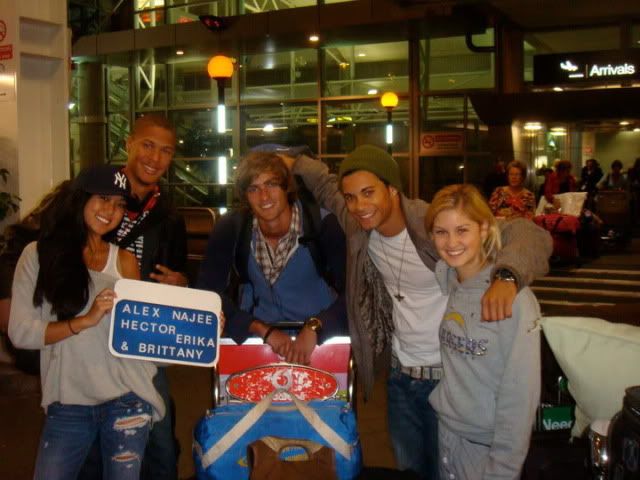 Lastly, the characters are just bland. This is partly due to trying to make them exact carbon copies of their Shinkenger counterparts, and also due to the poor acting. Just like the actors themselves, the only character that I do like is Mike. The rest of them are just boring.
From what I've seen so far and what I know about Shinkenger, I don't have a lot of hope for the rest of the season, unless they tone down the cheesiness, the acting gets better, or the writers come out with something completely original. Samurai isn't as bad as Operation Overdrive. Some of the episodes are actually watchable, but I'd give them 6/10 at best. Some are downright terrible like the Swordfish episode or the premier. At the moment, Samurai feels like Wild Force 2.0. Actually it's worst than Wild Force.