First, I have to mention that for whatever reason, my polls screwed up towards the end. Originally there were over 100 votes for the best Sentai of the 90's and over 70 for the best Sentai of the 70's/80's. But since those results won't show up, I'm just going to stick with the results I already have.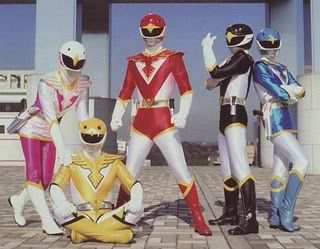 Jetman won the poll for favorite Sentai of the 90's, with 48 votes. From what I've seen of it (the first 36 episodes) it's easy to see why. Good villains, descent cast, plenty of good drama and action as well. Dairanger got second with 35 votes, barely beating out Zyuranger which had 34. Megaranger got 4th with 29 votes. Perhaps MMPR and In Space nostalgia are influencing the Zyuranger and Megaranger votes. The least number of votes was Carranger, surprisingly, considering how popular its comedy was.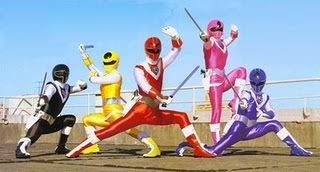 Maskman won the most votes for favorite Sentai of the 70's/80's, receiving 32 votes. Liveman was second with 28 votes, Turboranger was third with 24 votes, and Flashman was fourth with 22 votes. Sun Vulcan and Goggle V were dead last with 10 votes a piece.