In my previous post, I mentioned some Sentai characters I feel mixed about. So now, I'll share a few Power Ranger characters I feel mixed about.
Cole Evans, Wild Force Red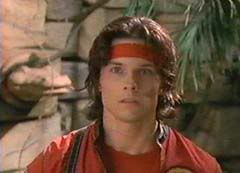 Some fans tend to call Cole "The Scrappy" of Wild Force. Many fans didn't like his scene where he tried to connect with an org's heart in the beginning of Wild Force. Admittedly that scene is very stupid but it is just one scene. I actually felt Cole was the strongest of the Wild Force characters. He's essentially the only character with any originality to him, and the story about his parents being killed by Master Org/Dr. Adler I think is the highlight of the series. That being said, the problem with Cole is he's played by Ricardo Medina, who's a douchbag and a terrible actor. Granted Ricardo's acting has improved slightly in PR Samurai as Dekker, but when he played Cole his overacting tended to ruin most dramatic scenes.
Jack, SPD Red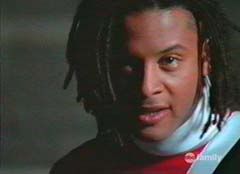 Like Cole, I kinda like Jack's development over the course of one season. I liked how he started out as a Robin Hood type character, and was eventually molded into a leader after working on his flaws. That said, the way they handled him by trying to make him like Ban without being "too much" like Ban didn't really work out that well. Jack wasn't a "screaming red" like Ban (Cole was, however) but he had Ban's occasional ego problems. This IMO made him too stereotypical African American.
Gem and Gemma, RPM Gold and Silver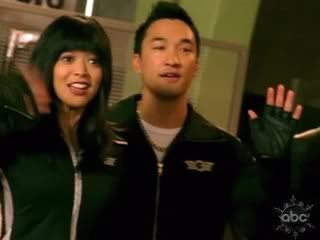 Admittedly, I do like their Go-Onger counterparts much better. They're initially annoying for the first 5 episodes that they appear in. However, I think this is blown out of proportion a bit by the fandom. After the episode "Three's A Crowd," they're toned down and aren't that bad. They have a couple good character episodes after Three's A Crowd, and have that awesome scene at the end where they shoot down the control tower that lands on Venjix. They're ok characters for me. Though I think among the wacky comic relief characters, Ziggy is a lot better and a lot more effective.