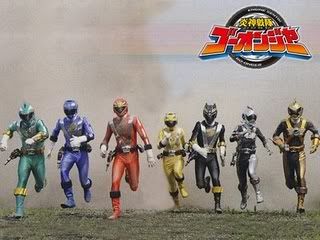 Despite sharing some of the same footage and RPM supposedly being an "adaptation" of Go-Onger, they're both radically different shows. For one, RPM is set in a post-apocalyptic nuked-earth setting, while Go-Onger is campy and kid-friendly. To me they're both good, even though they're different interpretations of the series. For me, it's kinda like The Three Little Pigs and The True Story of the Three Little Pigs, different versions of the same story that are both quite good. I'll compare both seasons by elements such as cast and plot.
Scott vs Sousuke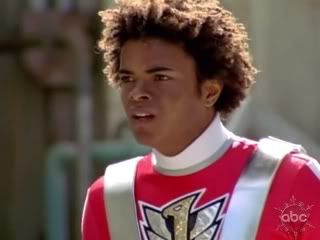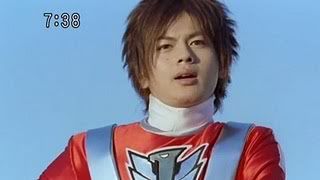 To me Scott was an ok character. He was head strong, sometimes reckless, and often conflicted with his dad. He was often underappreciated by his dad, but proved to be quite a valiant leader. Fortunately, RPM is a season that doesn't have "too much red ranger focus" like Mystic Force does. Sousuke was kinda like Scott in that he was rather reckless, but also dramatically different. Sousuke was rather "simple minded" who's greatest strength was dashing forward. I also think Sousuke was quite funny and had a grove about him that Scott didn't have. So in the end, I like Sousuke better than Scott.
Flynn vs Renn
Flynn I think was a really cool character. I guess because of his Scottish accent, which I think was done quite well by Ari Boyland. Flynn was rather laid back and was another character in RPM that was initially underappreciated by his father. Among the regular five, he was somewhat the brains of the group in terms of being a mechanic and being capable of building zords and other devices, kinda like his Go-Onger counterpart, but Flynn was more serious. Renn, like Flynn, was the "brains of the group." Renn also was a descent cook. although the only thing the Go-Ongers could afford was eggs, so his cooking was limited to making mostly omelets. I think Renn had a kind, gentle heart. Renn to me is ok, but I like Flynn better.
Summer vs Saki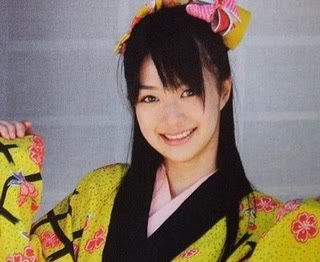 I like both Summer and Saki. Some PR fans like to compare the two as being "the same" but I think they're quite different. Aside from both of them being really nice, I think Summer is much different from Saki. Summer comes from a rich family, and her background story is more similar to Ran's of Gekiranger. She was also a practicing martial artist prior to joining the Power Rangers, where as Saki was working a 9 to 5 job at a race track and had no experience in martial arts. Summer is also a much more serious character than Saki, yet she's compassionate. As far as Saki goes, I think she was rather cute with a very charming and cheerful personality. Her character kinda reminds me of Kyoko Fukada's characters on the jdrama's Friends and Strawberry on the Shortcake. I really like both characters so for me, it's hard to pick one above the other.
Dillon vs Gunpei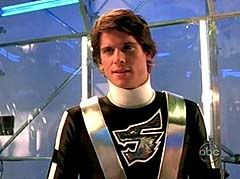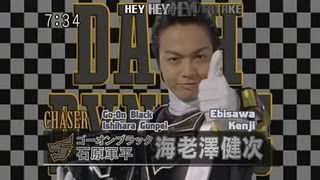 Dillon is one of the most badass rangers we've had in a long time on Power Rangers. Aside from Tommy's return in Dino Thunder, I would say that Dillon is the most badass power ranger since Jen from Time Force. RPM is one of the few seasons where one of the other rangers got more focus than the Red Ranger. MMPR S2 would probably be the only other where Tommy got more focus than either Jason or Rocky. Here, Dillon gets more focus than Scott, which was a good change-up for me. Dillon is introduced as a bit of a stereotypical bad boy. He had Venjix hardware implanted in him when he was captured. He also had an intriguing story in which one of the lead villains, Tenaya, was his sister. Among the original five Go-Ongers, Gunpei is the serious one. He sees himself as the "professional" much like Hoji from Dekaranger, although Gunpei can be quite an idiot at times. He reminds me a lot of Ryuunosuke from Shinkenger. To me Gunpei is ok but Dillon's too much of a badass, so I like Dillon better.
Both Ziggy and Hanto are more or less, the comedic characters of the group. Though they have different personalities. Ziggy is a funny smartass who originally looked like he was good for nothing, but later became quite a skilled ranger and progressed quite a bit during the season. Hanto on the other hand was the playboy of the group, and often tried to get part-time jobs either to help the Go-Ongers make ends meet or just to try to pick up some girls. Hanto's cool, but Ziggy is flat out hilarious. To me, Ziggy's the funniest ranger ever in Power Rangers.
Gem an
d Gemma vs
Hiroto an
d Miu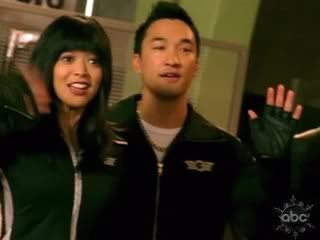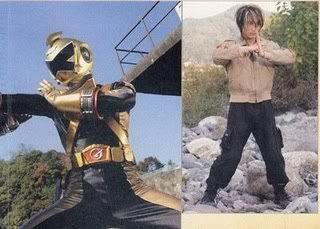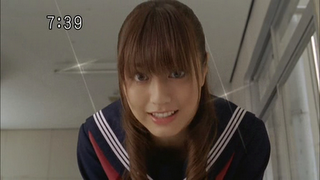 Both brother-sister combos are radically different from the rest of their teams. While both of them are among the "brains of the group" on their respective teams, they have radically different personalities. Gem and Gemma differ from their otherwise more serious team in that they're both silly, wierd scientists. They're the comedic duo of their team while the rest of the team (save for Ziggy), are much more serious oriented. Meanwhile, Hiroto and Miu are the more serious oriented characters on Go-Onger in sharp contrast to the other five Go-Ongers, with the exception of Gunpei. Actually, at the beginning Miu and Hiroto are so serious and "professional" they're like jerks (especially Hiroto) to the point of not acknowledging the other five Go-Ongers, much like Hoji and Tetsu from Dekaranger. Eventually, they do grow out of their attitudes and not only acknowledge the Go-Ongers, but become good friends with them as well. I really liked episode 41 where Hiroto found a baby monster and became like a father to it. To me it showed a soft, gentle side to his character. Gem and Gemma are ok, but I like Hiroto and Miu better, especially the character development episodes that they were given.
The Plot
Overall, I think RPM has a better plot, especially the setting in a "nuked earth." I think even though Dillon and Tenaya's story was a bit of a recycled version of Andros and Karone, I think it was well executed, and RPM during the first half of the season did a lot to develop its characters. Its character development episodes were among some of the best ever in PR's history. That said, I think Go-Onger also had its share of good story writing as well. Go-Onger had plenty of good, heartwarming moments as mentioned above with Hiroto with Saki and Hanto also had their share of heartwarming moments. I also like the Go-Onger finale better than the RPM finale.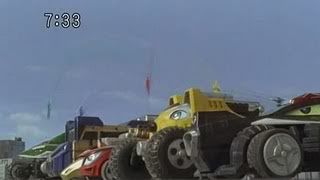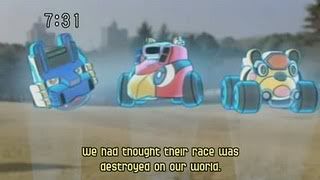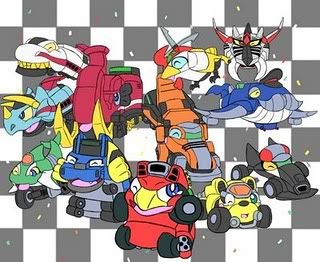 In Go-Onger, a lot of people didn't like the talking mechas and the various cartoon strips present in the show. Criticism varied from being a rip-off on the movie Cars to being downright childish. The talking mecha's and cartoon strips were omitted from RPM to give the show a more serious feel. I have to admit at first I didn't think I was going to like this element in Go-Onger, in fact I didn't like talking mechas that were "gods" in Zyuranger. But after watching the show, I warmed up to these talking mechas rather quickly. They all had they're own personalities and all of them had descent character development for being side characters. Though, admittedly, Go-Onger, like Boukenger and Shinkenger, suffer from mecha overload with the ridiculous 12 pack combination, which Power Rangers RPM did inherit this as well. However, I don't think the mecha overload takes away too much from any of these shows. For me, it's just a minor annoyance.
Overall, I like both shows. For me, Go-onger was a nice, fun change-up to some of the more serious Sentais. Meanwhile, coming off a dork age, a dark, plot heavy series like Power Rangers RPM was needed after several consecutive bad seasons. RPM was a way for Power Rangers to "go out with a bang," even though now we know that RPM won't be the last Power Rangers season.